BCNI at the Galway Science Festival
Nov
22
2016
Posted: 17:32 GMT
‌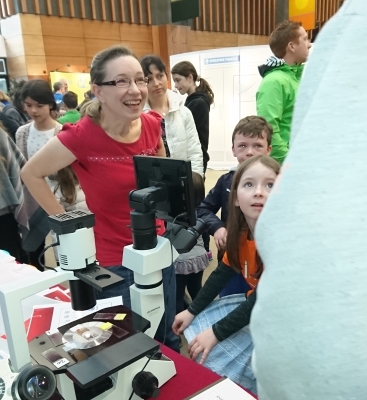 ‌‌
BCNI had a stand at the 19th Galway Science and Technology Exhibition on Sunday 27 November at NUI Galway. Companies, schools, colleges (including NUI Galway and GMIT), and research institutes exhibited over 80 interactive STEM demonstrations and projects for all ages to enjoy.
BCNI was on hand to to tell everyone some amazing facts about blood. Now lots of kids (and their parents) in the Galway region know all about why we need blood, what its made of, what the different types of blood cells do and they got to see what blood cells and blood cancer cells look like under the microscope!
Great fun was had by all our team and the many visitors to the stand!