Symposium 2017 - Advances in translational and early clinical research in blood cancers
Feb
15
2017
Posted: 10:08 GMT
‌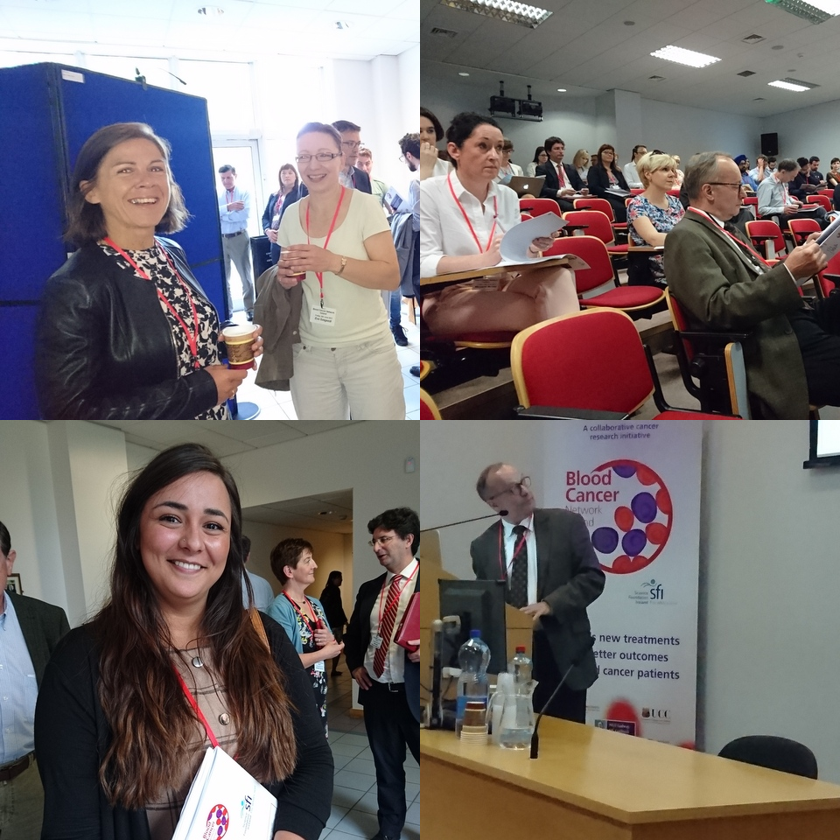 Blood Cancer Network Ireland recently held its annual symposium on 9th June in St James Hospital Dublin. The title of this year's symposium was "Advances in translational and early clinical research in blood cancers" and over 80 researchers and clinical staff attended the event. The symposium provided the opportunity to hear about the latest research and hottest topics in blood cancer research from an excellent line-up of international experts. The symposium also stimulated great interactions between Irish and international blood cancer researchers helping to form collaborations and come up with novel ideas for blood cancer therapeutics development.
Among the highlights of the symposium were:
Dr Alessandra Larocca, Citta' della Salute e della Scienza di Torino, highlighted key results from the European Multiple Myeloma network trials.
Dr Armand Keating, Cell Therapy Program, Ontario Cancer Institute, Canada, presented findings from a phase 1 study which showed the potential of irradiated NK92 cells for the treatment of blood cancers.
Professor Daniela Krause, Institute for Tumour Biology and Experimental Therapy, Frankfurt, discussed the role of the bone marrow microenvironment in blood cancer development and treatment.
Professor Hermann Einsele, Julius Maximilians University, Würzburg, discussed multiple approaches for the immunotherapeutic treatment of Multiple Myeloma.
An interesting talk from Dr Tony McElligott, Trinity Translational Medicine Institute, St James Hospital, Dublin, on the role of STAT3 in micro-environmental interactions in Chronic Lymphocytic Leukemia.
Dr Karen Keeshan, Institute of Cancer Sciences, University of Glasgow, highlighted differences in cancer stem cells in adult and paediatric Acute Myeloid Leukeamia (AML) and how it could affect treatment for paediatric AML.
Dr Serika Naicker, Biomedical Sciences, National University of Ireland Galway, showed how daratumumab could be more potent in combination with low dose chemotherapy via macrophage mediated ADCP.
Professor Tuna Mutis, Dept. of Hematology, VU University Medical Center, Amsterdam, presented his work on understanding immune escape in the Multiple Myeloma microenvironment and strategies to overcome it.
Congratulations to Alessandra Di Grande of RCSI on winning the best poster prize and Dr Serika Naicker, NUI Galway, on winning the prize for best young presenter at the blood cancer symposium, and well done to all involved in organising a great event.
‌